ONLY THE BESTS COOLING TOWER PERFORMANCE PARTS GUARANTEED!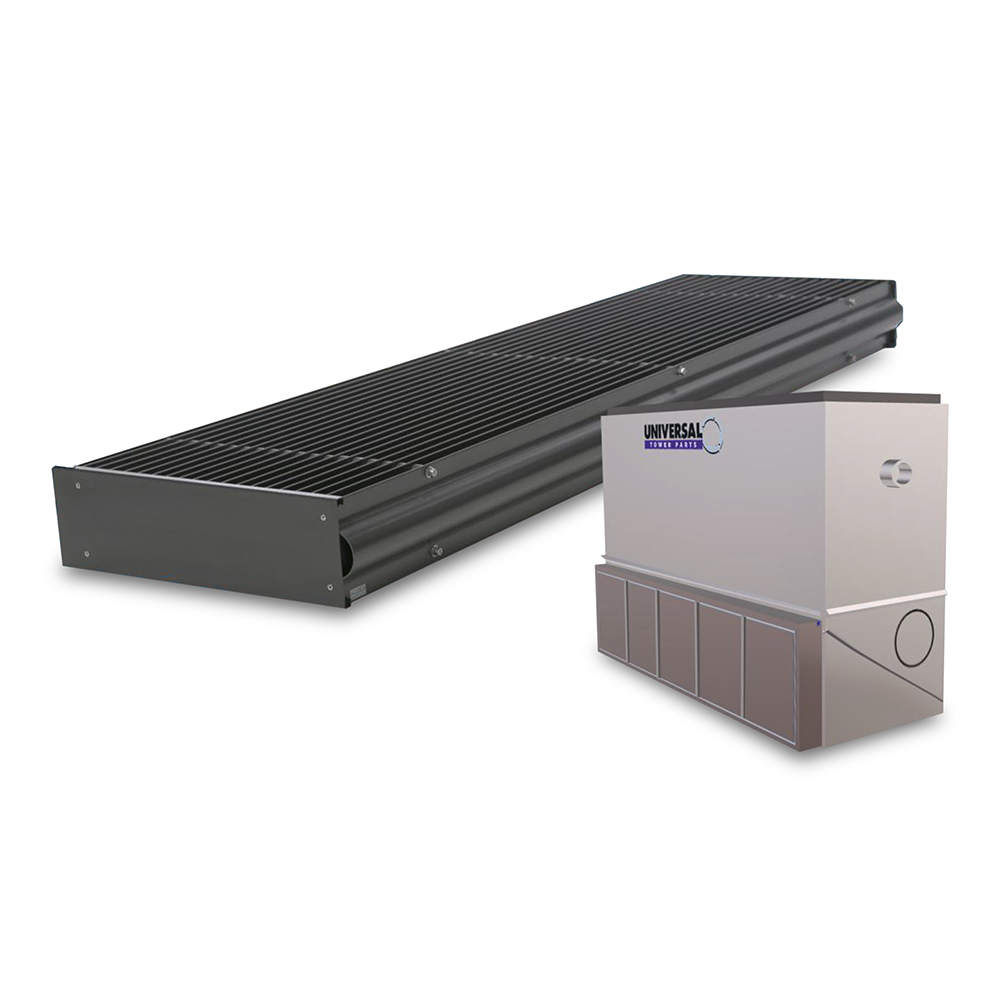 COOLING TOWER DRIFT ELIMINATORS FOR SALE | UNIVERSAL TOWER PARTS
WHAT IS A DRIFT ELIMINATOR?
To put it simply, a drift eliminator is designed to capture large water droplets caught in the air stream, and prevent the droplets and mist from escaping the cooling tower. Another example of drift eliminators, they are baffles in a cooling tower through which air passes before exiting the tower, the purpose of which is to remove entrained water droplets from the exhaust air.
COOLING TOWER PARTS AND PRODUCTS FOR SALE
COUNTER FLOW, CELLULAR & BLADED DRIFT ELIMINATORS
BEST CHOICE FOR INDUCED DRAFT, COUNTER FLOW & CROSS FLOW COOLING TOWERS
PARTS FOR COOLING TOWERS PHOENIX
Our Cooling Tower Parts meets or exceeds standards set by the Cooling Technology Institute (CTI). Do you need a cooling tower quote or are you interested in learning more about cooling towers? Contact us today at 602-997-0403 in Phoenix to learn more about the unique advantages of Universal Tower Parts.