ONLY THE BESTS COOLING TOWER PERFORMANCE PARTS GUARANTEED!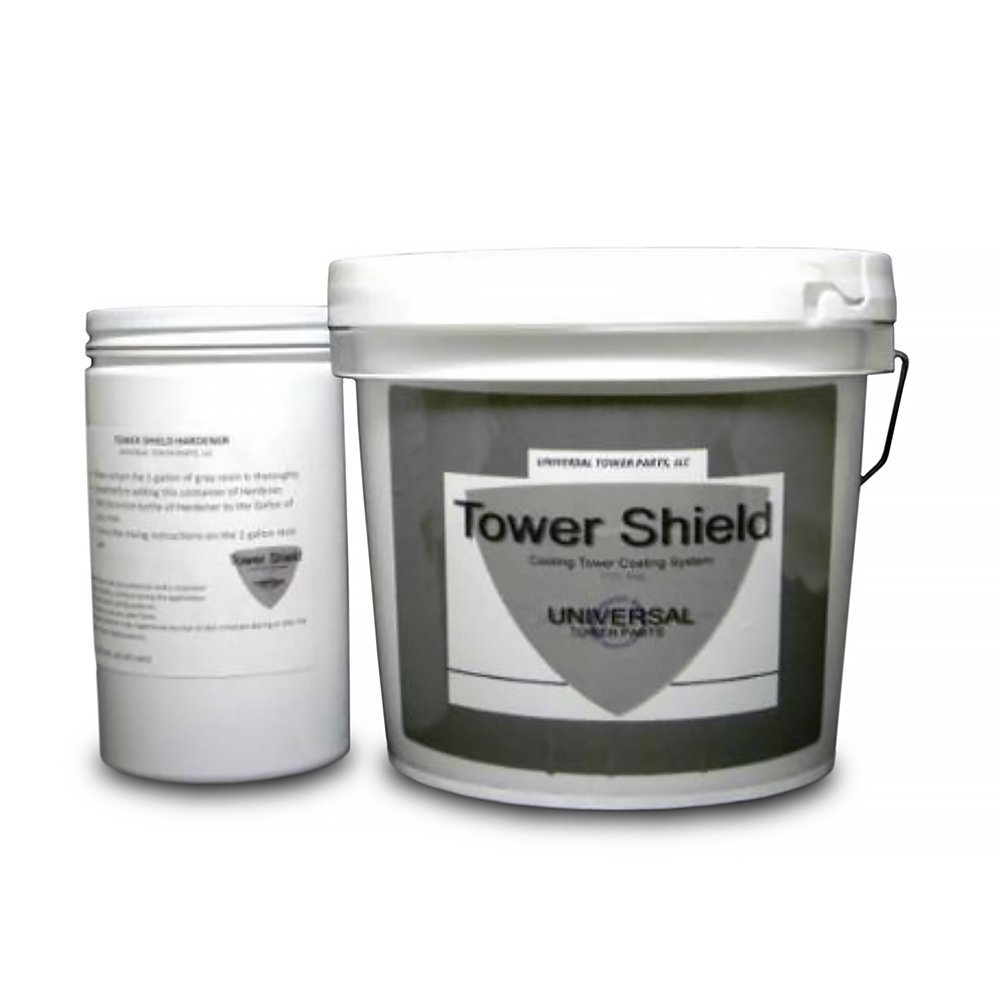 COOLING TOWER SHIELD COATINGS | UNIVERSAL TOWER PARTS
OUR SHIELD COATING IS EASY TO USE & HARD TO PENETRATE!
Cooling Tower Shield Coating solutions emerged out of America's growing concern for the environment. As a result, Tower Shield is carefully engineered, 100% solids coating products that provide better and broader-based protection than conventional products, are easy to apply and safe for the user as well as the environment. Tower Shields superior products provide excellent chemical and heat resistance, especially for immersion service. These superior industrial maintenance products bond both mechanically and chemically to the substrate providing for excellent wear resistance. Tower Shield products do not create hazardous waste. Exceptional corrosion protection, environmentally friendly, completely safe and user friendly.
COOLING TOWER PARTS AND PRODUCTS FOR SALE
GET A FREE TOWER PARTS QUOTE TODAY!
Provide Universal Tower Parts with the make and model of your cooling tower and let one of our product application experts fit your cooling tower with the correct materials.
COOLING TOWER SHIELD COATINGS & ACCESSORIES
WATCH OUR TOWER SHIELD COATING VIDEO HERE!
PARTS FOR COOLING TOWERS PHOENIX
Our Cooling Tower Parts meets or exceeds standards set by the Cooling Technology Institute (CTI). Do you need a cooling tower quote or are you interested in learning more about cooling towers? Contact us today at 602-997-0403 in Phoenix to learn more about the unique advantages of Universal Tower Parts.