ONLY THE BESTS COOLING TOWER PERFORMANCE PARTS GUARANTEED!
WELCOME TO UNIVERSAL TOWER PARTS
Universal Tower Parts was developed by a team of cooling tower industry professionals with over 80 years of combined experience. We are an aftermarket supplier of replacement parts for nearly every make and model of cooling towers, fluid coolers and evaporative condensers. Here you can find replacement parts & components for almost any make and model of cooling tower. We ship throughout the United States, Canada, Mexico, and many other regions around the world to help maximize the ability to sell our tower parts wherever the opportunity presents itself. It is our goal to provide the absolute Best Prices, Quality Products, Application Knowledge and Customer Service when it comes to Cooling Tower Parts, Components & Replacement Parts. We also build and manufacture new cooling towers. Free Pricing Quotes can be provided by simply letting us know the cooling tower make and model you need replacement parts for. Our primary audience/ clientele are commercial HVAC contractors, cooling tower manufacturer representatives, and mechanical contractors that service and maintain such facilities as commercial high rise buildings, city, state, county, and federal facilities which include office buildings, hospitals/medical centers, schools, military facilities, entertainment facilities, manufacturing and process facilities, and the like. Universal Tower Parts provides cooling tower parts such as replacement fill media, drift eliminators, air inlet louvers, and all mechanical devices. Universal Tower Parts is committed to helping our clients solve problems of component sizing for nearly all cooling tower parts and cooling tower applications.
GIVE US A CALL TODAY AT 602-997-0403 FOR YOUR FREE QUOTE OR FOR MORE INFORMATION ABOUT OUR COOLING TOWER PARTS AND PRODUCTS!
COOLING TOWER PARTS AND PRODUCTS FOR SALE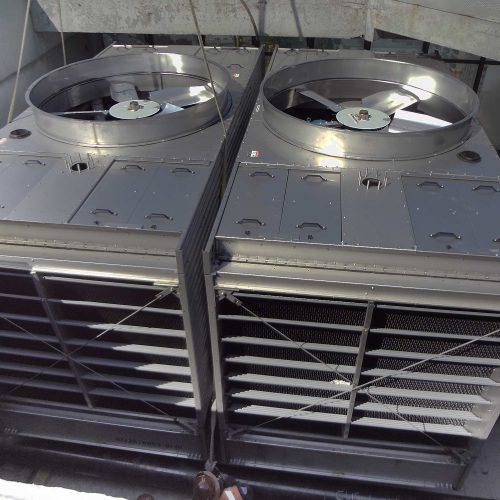 WHAT MAKES COOLING TOWER PARTS UNIQUE?
OVER 80 YEARS EXPERIENCE IN FITTING COOLING TOWERS PARTS & PRODUCTS
EXPERTS IN COOLING TOWER COMPONENT APPLICATIONS
EXTENSIVE COMPONENT SIZING DATA BASE
LET US SIZE YOUR COOLING TOWER COMPONENTS
FOR ALL MAJOR COOLING TOWER MAKES AND MODELS
CUSTOM AND STANDARD IN-HOUSE FABRICATION OF SPECIALTY PRODUCTS
INSTALLATION DIAGRAMS AND INSTRUCTIONS
INJECTION MOLDING CAPABILITIES
VIRTUAL COOLING TOWER WAREHOUSE / ONLINE E-COMMERCE (IN PROGRESS)
IN-HOUSE INVENTORY OF STANDARD HIGH DEMAND ITEMS
SHIPPING DISTRIBUTION NETWORK
WE ARE ALWAYS AVAILABLE TO TAKE YOUR CALLS
WATCH OUR FEATURED COOLING TOWER VIDEOS HERE!
FLOAT VALVE PARTS & ASSEMBLIES
COOLING TOWER PARTS & SUPPLIES
COOLING TOWER FILL MATERIAL & MEDIA
COOLING TOWER LOUVERS VIDEO
COOLING TOWER PARTS VIDEO