ONLY THE BESTS COOLING TOWER PERFORMANCE PARTS GUARANTEED!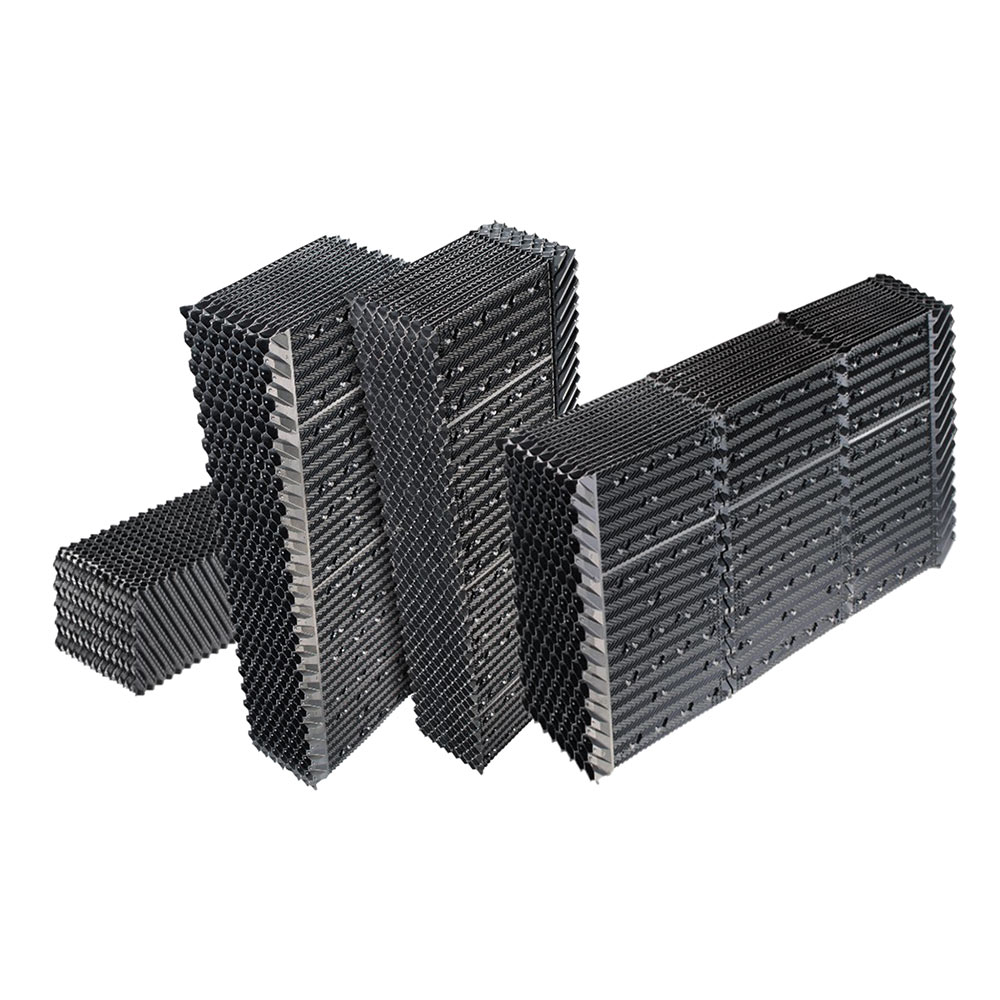 COOLING TOWER FILL MATERIAL/ MEDIA | UNIVERSAL TOWER PARTS
If you are searching for the phrase "Cooling Tower Fill Material" or "Cooling Tower Fill Media", Universal Tower Parts can help! When you are ready to purchase cooling tower fill material or cooling tower fill media, call Universal Tower Parts today at 602-997-0403 for more information. Optimize your cooling process of your towers by increasing the surface area between the water flow and the air by using Cooling Tower Fill Media. It is possible that your fill may need to be replaced due to getting brittle, clogged, or losing its film surface during upgrades where the current fill may no longer be the right type. Universal Tower Parts offers a wide variety of fills including Drift Eliminators, Low Fouling Vertical Fill, Counter (or) Cross Flow Media, Fill Packs with Integral Louvers, and Fill Packs for wetted surface only.
COOLING TOWER PARTS AND PRODUCTS FOR SALE
GET A FREE TOWER PARTS QUOTE TODAY!
Provide Universal Tower Parts with the make and model of your cooling tower and let one of our product application experts fit your cooling tower with the correct materials.
COOLING TOWER FILL MATERIAL / MEDIA
WE SPECIALIZE IN REPLACEMENT COMPONENTS FOR PACKAGE COOLING TOWERS
Provide the make and model number, and Universal Tower Parts will provide you a quote for a replacement Fill Kits with estimated shipping to your job site.
WHAT IS COOLING TOWER FILL MATERIAL?
The fill section is the heart of any cooling tower. Sometimes called packing, filling, or baffles, this is the area where water and air mix to achieve the cooling effect. A cooling tower can only perform if the Cooling Tower Fill Material is in good condition, providing the greatest possible heat transfer surface. If you have never worked in a cooling tower you may be inclined to think that the heart of a water cooling tower is the water. While the objective of a cooling tower revolves around water, the true root of any cooling tower is the fill. Fill, or wet deck or surface, is a medium used in cooling towers to increase the surface area of the tower. This enlarged surface area allows for utmost contact between the air and the water, which allowing greater evaporation rates.
REPLACEMENT COOLING TOWER FILL MATERIAL BY UNIVERSAL TOWER PARTS
Our Cooling Tower fill material meets or exceeds standards set by the Cooling Technology Institute (CTI). Would you like a free quote or are you interested in learning more? Contact us today at 602-997-0403 in Phoenix to learn more about the unique advantages of Universal Tower Parts cooling tower film fill media.